The number of Covid-19 cases and fatalities have been going down in Bangladesh since last summer. Testing remained at a significantly lower rate than for example in Europe, but the country seemed to have the pandemic under control. Vaccinations are also available, and Bangladesh currently offers the vaccine to every citizen above 40 years of age.
We can only speculate about the reasons why the country got through this pandemic relatively smoothly so far. Some claim the people have a higher natural immunity, others argue that herd immunity in various areas was already reached months ago and the overall very young population is definitely another contributing factor.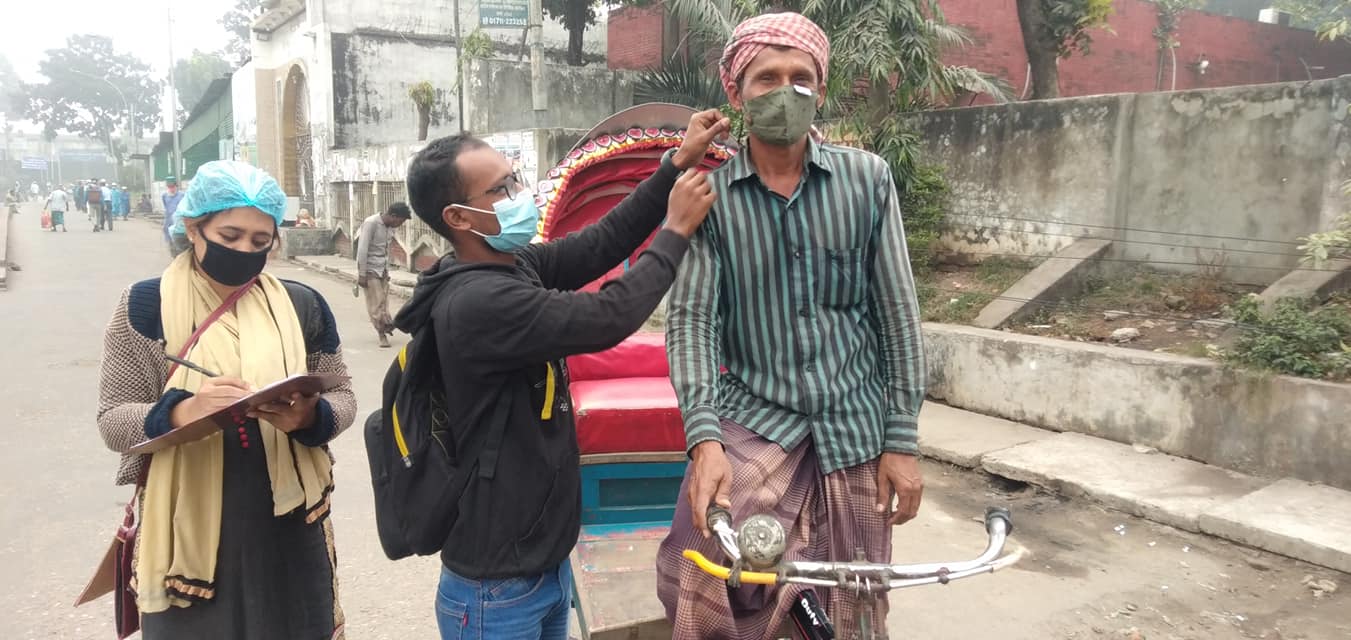 Street-connected children and the pandemic
Unfortunately, for about four weeks the numbers are on a rise again in Bangladesh and are currently even significantly higher than last year around that time. The second wave is currently hitting Bangladesh with full force. The government has just mandated another strict lockdown. For the poor and most vulnerable people of the country such as street-connected children, the pandemic and especially the lockdown measures have catastrophic effects. We've elaborated on that in our last issue.
Also, schools in Bangladesh are still closed which means kids haven't been to school for over a year now. The school lockdown had momentous consequences for many families and children. School serves as such a crucial reference point for many children and also provides them with the only full meal on some days. Unable to provide for their children, some families had their kids take to the streets to beg and work.