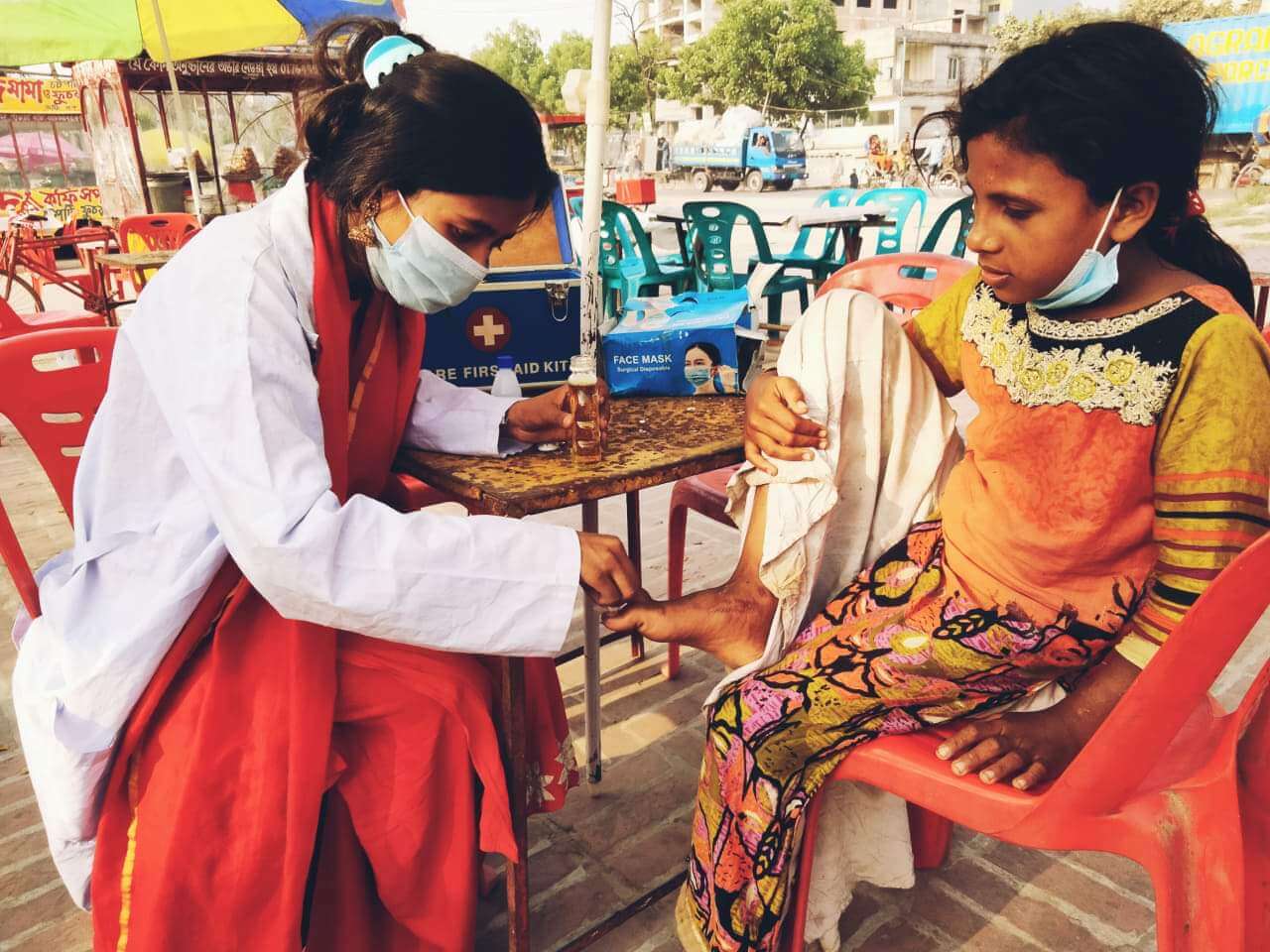 In addition to food, shelter or education, one of LEEDO's goal is to provide health care for vulnerable children on the street.
Street children are usually deprived of medical care. Even if they have a slight cold or fever, they are deprived of access to a doctor or primary health care. Through the health camp, LEEDO provided primary health care, doctor's advice and necessary medicines to the children.
During the COVID-19 pandemic, we also distributed health & hygiene kits such as face masks, sanitizers, soaps, hand gloves, etc. through at least 15 health camps and advised them to be protected from the corona virus.